As Asian companies continue to showcase the results of Micro LED research and development, European and American LED technology suppliers have also deepened their cooperation with various solution providers. This year's Display Week will show manufacturers releasing their latest Micro LED display.
Europe: Plessey launches Micro LED AR/VR glasses, and OSRAM joins Micro LED vehicle display research
Since Plessey in the UK published a single-chip Micro LED of GaN-on-Si in 2018, it has partnered with Vuzix, JDC, Nanoco Technologies, Aixtron, Mojo Vision and many other industry partners. At Display Week last week, Plessey exhibited a 0.7-inch Micro LED display for AR applications. Using JDC's silicon-based CMOS backplane, Plessey's Micro LED display has a resolution of 1920*1080. At the same time, after exhibiting Micro LED AR/VR smart glasses at CES 2019, Plessey also announced the long-term supply relationship with its partner Vuzix, which will jointly develop and produce Micro LED AR smart glasses.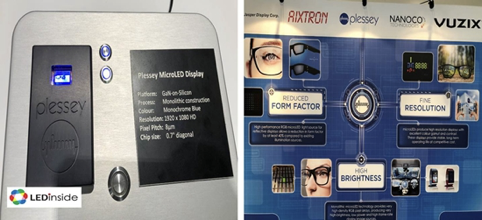 X-Display, a subsidiary of the Irish company X-Celeprint last year, also independently displayed the latest Micro LED display products during the Display Week show this year, showing a 5.1-inch, 70-pPI display panel.
LED faucet manufacturer Osram joined a Micro LED R&D program for SmartVIZ, and other German research institutes jointly developed transparent Micro LED car displays. The latest research results are expected to be exhibited in the fourth quarter of 2021. Aledia, a French 3D LED research and development company, announced that it will expand its equipment in March to include Veeco's thin-film solutions for the production of 3D Micro LEDs.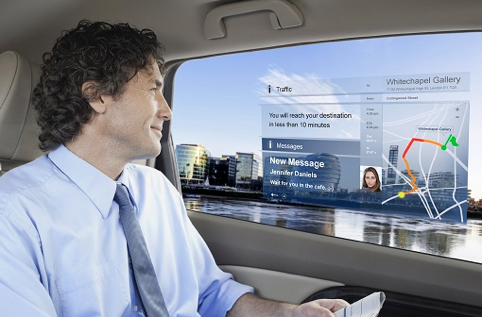 German company Instrument Systems, a supplier of optical measurement solutions, has announced that it will display measuring devices for Micro LED displays and AR/VR displays at Display Week. Equipment supplier AIXTRON continues to assist in the production of Micro LED chips with other LED manufacturers through the AIX G5+ C MOCVD system.
North America: Apple uses Mini LEDs as early as the second quarter of 2019, Rohinni locks backlight applications
Apple is expected to use the Mini LED backlights in the iMac and iPad, injecting a living water into the industry. Since Apple acquired LuxVue in 2014, Apple has become the focus of attention by introducing Micro LED into its products. In 2019, it may be expected to see Apple products using Mini LED technology.
VerLASE, a startup focused on Micro LED technology, said it is currently developing a giant LED transfer technology based on the concept of inkjet printers. At the same time, Rochester Institute of Technology in the United States has also announced a new design that integrates vertical thin-film GaN LEDs to help reduce pixel size and increase the display density of Micro LED displays.
Since 2018, Micro LED technology developer Rohinni has announced a joint venture with the panel maker BOE, the auto parts factory Magna and the equipment factory K&S to deepen the cooperation. Rohinni displayed Mini LED backlight strips and light board products in Display Week in 2019, and has been developing various applications. It is expected to launch Mini LED backlit keyboards and other special indication products by the end of this year.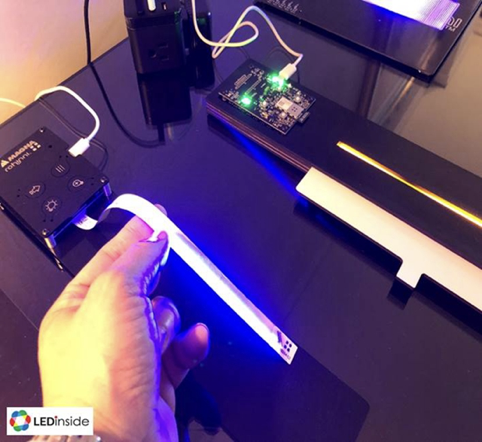 Canadian startup VueReal recently announced that its transfer technology has been able to achieve mass production yields for Micro LED displays, with sample shipments expected to begin in June 2019. VueReal's latest Micro LED display is capable of ultra-high resolution of 30,000 ppi and ultra-high brightness of 100,000 nits for enhanced AR/VR display applications.
According to the analysis of the Korea Intellectual Property Office, in the United States from 2000 to April 2018, the number of Micro LED patents applied for reached 525, accounting for 31% of the total number of applications worldwide, and China and South Korea with 353 and 243 patents respectively. After the trailing, these three countries together accounted for more than 60% of the global patent applications.
Micro LED displays are expected to accelerate as Micro LED technology matures and industry partnerships deepen.
Resource from LEDINSIDE